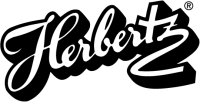 Herbertz Solingen Knife Zebra Wood, Satin / Forged (104210)
104210 unique Japanese-style knife with full tang design of the German company Herbertz Solingen with forged steel blade. Handle made of hard exotic African Zebrawood tree with beautiful texture. Great for hunting fishing and tourism.
116705 - light - flat - solid - Finger Knife with full tang construction of the German brand Herbertz Solingen. The curved shape, comfortable thumb support (notched ramp) and undercutting of the index finger (Finger Choil) ensure the highest quality comfortable grip. The compact dimensions of the knife and the flat sheath allow you to always have it with you!
Blade - with Clip Point profile, 3.2 mm thickness, made of excellent AISI 420 stainless steel, hardened in the 54-56 HRC range. Smooth blade (Plain type) was made with concave cut (Hollow Grind) providing excellent cutting properties.
Handle - profiled under the palm, made of steel - provides a comfortable and secure grip. In the rear part of the grip there is a large hole for safety rope.
Case - made of black leather. Fastening to a belt or attachment fastened with a latch allows you to carry the knife in a vertical position.
Technical specification:
Product number: 116705
Steel type: AISI 420
Blade length: 55 mm / 1.97"
Blade thickness: 3.2 mm / 0.13"
Overall length: 105 mm / 4.13"
Weight: 72 g / 2.54 oz
Cutting edge type: Plain
Handle material: Stainless Steel
Sheath: Leather
Producer: C. Jul. Herbertz GmbH, Solingen

Directed by: Sharg® - direct importer