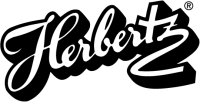 Herbertz Solingen Rescue Knife Camo Optics Aluminium, Black Blade (218111)
Drop Point Rescue Folder - knife by Herbertz Solingen. Drop Point blade made of 420 stainless steel, hardened in the 54-57 HRC range. Works as an EDC knife. Anodized aluminum claddings in Camo Optic color.
Drop Point Rescue Folder, a folding rescue knife of the German company Herbertz Solingen with a compact, durable construction. Perfectly suited as an everyday EDC (Every Day Carry) knife.
Blade - about Drop Point profile, 2.9 mm thickness, made of AISI 420 stainless steel, hardened in the 54-57 HRC range, characterized by high corrosion resistance. The matt and black coating gives a tactical look and eliminates glares. Smooth blade (Plain type) was made with flat cut (Flat Grind) cut. Double-sided Thumb Stud allows you to open the knife with one hand. The blade has a Liner-Lock type lock.
Handle - covered with anti-slip anodized aluminum claddings in Camo Optics color for a comfortable and secure grip. Weight reduction was achieved by using holes on the cladding surface. Safety of use is increased by: thumb ramp and ergonomic profiling of the handle under the fingers. The knife is equipped with a solid bolted stainless steel clip. In the rear part a knife for cutting belts and a glass breaker.
Technical Specification:
Product number: 218111
Name: Drop Point Rescue Folder
Steel type: AISI 420
Blade length: 86 mm / 3.39"
Blade thickness: 2.9 mm / 0.11"
Overall length: 203 mm / 7.99"
Weight: 119 g / 4.2 oz
Blade: Plain
Type of blade: Drop Point
Lock type: Liner-Lock
Handle type: Aluminum
Clip: Yes
Producer: C Jul. Herbertz GmbH, Solingen

Directed by: Sharg® - direct importer