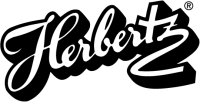 Knife Rescue Herbertz Solingen Top-Collection Folder (521412)
Top-Collection Drop Point Rescue Folder 90mm versatile knife with 440 stainless steel head. Perfect for camping survival trips works well as an EDC knife. Ruggedly durable will endure work in even the most demanding conditions without damage
Top-Collection Drop Point Rescue Folder 90 mm, multifunctional rescue knife with stainless steel head 440. For camping or survival trips, works well as an EDC folder. Robust, durable will endure work in even the most demanding conditions without damage.
Top Collection, product line distinguished by modern design and quality workmanship german company Herbertz Solingen.
Handle - covered with textured facings of anodized aluminum, finished with bolsters z non-slip laminate of natural rubber (Rubber Coated), imitating the Carbon. Profiled finger cutouts as well as notched handle notches Spine Jimping increase grip security also with wet hands and wearing gloves. The folder is equipped with a safe belt cutter and glass breaker.
Head - about the profile Drop Point, thickness 2.7 mm, made of durable corrosion-resistant steel stainless AISI 440 matte non-reflective coating. Blade hardened between 55-57 HRC. The wedge was derived with a concave cut (Hollow Grind) providing excellent cutting properties. Obilingual peg Thumb Stud and Flipper make it easier to open the knife. Locking type Liner-Lock. Steel rider, protects the hand from slipping while working.
Blade - Combo Edge (partially serrated) used in tactical, rescue and survival knives. Ideal for cutting hard materials, plastics and fibrous materials.
Etui - made of rigid ballistic nylon. The scabbard has a belt or equipment mount that allows the knife to be carried in an upright position.
Technical data:
Product number: 521412
Type of steel: AISI 440
Blade length: 90 mm / 3.54"
Blade thickness: 2.7 mm / 0.11"
Overall length: 214 mm / 8.43"
Weight without case: 170 g / 6 oz
Type of cutting edge: Combo
Type of head: Drop Point
Lock Type: Liner-Lock
Handle Material: Aluminum / Carbon Fiber Look
Case: Nylon
Packaging: survival box
Manufacturer: C. Jul. Herbertz GmbH, Solingen
Elaboration: the company Sharg® sole importer