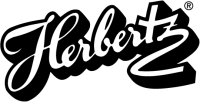 Herbertz Solingen Switchblade Knife Aluminium, Satin (328012)
Switchblade Knife automatic knife by Herbertz Solingen. A solid, durable construction, a strong spring that quickly opens the blade, are the distinguishing features of Spring Knife. Blade with a Clip Point profile made of AISI 420 stainless steel
Switchblade Knife, an automatic knife from the well-known German company Herbertz Solingen. A solid, durable structure, a strong spring that quickly opens the blade, are the distinguishing features of Spring Knife. The folder works well as an EDC knife (Every Day Carry).
Blade - with a modified Clip Point profile, 3 mm thick, made of AISI 420 stainless steel, covered with a matte non-reflective coating. Hardened steel in the range of 54-57 HRC. The partially serrated Combination blade has a concave cut (Hollow Grind) that provides good cutting properties. Plunge-Lock type lock released by a solid button located in the recess of the handle. A safety lock protects the knife against accidental opening.
Combination Edge - (partially serrated) used in tactical, automatic, rescue and survival knives. Perfect for cutting hard materials, plastics and fibrous materials.
Handle - covered with ergonomic claddings made of aluminum in Satin Matt color. Safety of use is increased by the notch under the finger and the notches on the back of the Spine Jimping handle (secure thumb support). The reduction of the knife's weight was achieved by using a dozen or so holes on the surface of the claddings. The knife is equipped with a solid screwed stainless steel clip that allows you to carry the knife in the tip-down position.
Technical Specification:
Product number: 328012
Steel type: AISI 420
Blade length: 82.0 mm / 3.23"
Blade thickness: 3.0 mm / 0.12"
Overall length: 196.0 mm / 7.72"
Weight: 145.0 g / 5.11 oz
Cutting edge type: Combination
Blade type: Clip Point
Lock Type: Plunge Lock
Handle material: Aluminum
Clip: Right, Tip-Down
Producer: C. Jul. Herbertz GmbH, Solingen

Created by: Sharg® Company