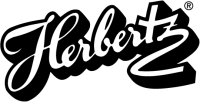 Herbertz Solingen Drop Point Knife Folder 85mm (229712)
229712 folding knife by Herbertz Solingen with head of stainless steel AISI 420. Folder with strong durable construction works as an EDC knife. Head with Drop Point profile covered with a glare eliminating matt coating. Plain blade with...
229712 A strong and durable all-purpose folder from the German brand Herbertz Solingen with a stainless steel head. The real EDC!

Blade - extremely sharp, massive Drop Point profile, 2.8 mm thick with a false blade for increased piercing properties. Made of AISI 420 stainless steel, hardened in the range of 54-56 HRC. Advantages of this steel include corrosion resistance and high impact strength (resistance to chipping and cracking). Plain blade has a concave grind (Hollow grind). Double-sided Thumb Stud enables quick opening of knife with one hand. Liner-Lock.

Handle - curved, covered with grooved stainless steel liners. Profiled cut-outs under the hand facilitate secure grip. Weight reduction was achieved by the use of holes on the surface of the facings. Metal clip made of steel allows to carry the knife in tip-down position. At the back of the handle, a hole (lanyard hole) allows the attachment of a safety cord.

Technical data:
Product number: 229712
Type of steel: AISI 420
Blade length: 85 mm / 3.35"
Blade thickness: 2.8 mm / 0.11"
Overall length: 205 mm / 8.07"
Weight: 151 g / 5.33 oz
Cutting edge type: Plain
Blade type: Drop Point
Lock type: Liner-Lock
Handle material: Stainless Steel
Clip: Tip-down
Manufacturer: C. Jul. Herbertz GmbH, Solingen
Herbertz Solingen - German quality without VAT!