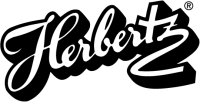 Herbertz Solingen Birch Root Wood/Staines, Satin/Forged (202512)
Herbertz Solingen folder EDC in a classic minimalist style. Handle made of Birch Root wood. 420 stainless steel blade made in Japanese style.
An amazing folder worth having! The blade is made of forged steel 420, and the knife design emphasizes its current power. The handle linings are made of Birch Root wood. Specialized equipment and technology are required for its processing. Looking at the handle, you can see clear inspiration from Japanese gardens. The spaces between the pieces of wood bring to mind the environment between the stones in Zen gardens, characterized by simplicity, economy of expression and symbolism. Zen philosophy itself presents an approach consisting not in rejection, but in adapting to the existing situation, and this is the knife - harmonious, simplicity and elegant, it will cope with any situation.
Blade - with Drop Point profile, blackened outside the ground, made of chipping and cracking resistant, durable AISI 420 stainless steel, hardened in the range 54-56 HRC. A smooth blade Plain type was made with a concave cut (Hollow Grind) providing excellent cutting properties. Opened by incision on the blade: nail nick. Solid blade blockade: Back Lock type.
Handle - covered with Birch Root wood tiles, each individually fastened with screws. In the end part of the grip there is a hole to thread the cable. The profiled notch under the finger provides a comfortable and secure grip.
Technical specification:
Product number: 202512
Steel type: AISI 420
Blade length: 79 mm / 3.11"
Blade thickness: 2.7 mm / 0.11"
Overall length: 200 mm / 7.87"
Weight: 215 g / 7.58 oz
Type of cutting edge: Plain
Type of blade: Drop Point
Lock type: Back-Lock
Handle material: Stainless Steel / Birch Root Wood
Producer: C. Jul. Herbertz GmbH, Solingen

Directed by: Sharg® - direct importer
Herbertz Solingen - German quality without VAT!