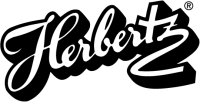 Knife Herbertz Solingen Black Aluminium, Black AISI 420 (206911)
206911 - solid semi-automatic knife with accelerator by Herbertz Solingen in a nylon case. Functional, excellent minimalist design, EDC folder and survival knife for trips. Blade covered with matt Black Teflon coating.
206911 - a solid semi-automatic knife (with accelerator) by Herbertz Solingen complete with a nylon case. Functional with an excellent minimalist design, the EDC folder and a survival knife for several days of expeditions. Blade covered with BT (Black Teflon) matt coating.
Blade - about 2.8 mm thickness with a Drop Point profile with a wave-shaped cutting edge (Recurve) provides above-average cutting properties. The edge used in good tactical, survival and hunting knives. Blade made of AISI 420 stainless steel. Flipper with accelerator and Thumb Stud dowel allow quick opening of the knife. Liner-Lock blade lock. The blade was mounted on the main axis with a torx screw, which can be used to adjust the clearance and the force needed to open the blade. A notched thumb ramp on the back and a steel one-sided handguard will increase knife control.
Handle - covered with knurled anodized aluminum claddings perfectly harmonizes with the matt and non-reflective coating of the blade. Profiled finger notches and Spine Jimping - notched notches on the back of the handle - increase grip reliability. In the rear part of the grip a wide gap (lanyard hole) enabling the installation of a security cable.
Case - made of rigid ballistic nylon in black color, ensures safe carrying of the knife. The sheath has a belt attachment or attachment enabling it to be carried in a vertical position.
Technical specification:
Product number: 206911
Steel type: AISI 420
Blade length: 85 mm / 3.35"
Blade thickness: 2.8 mm / 0.11"
Overall length: 200 mm / 8.39"
Weight without case: 166 g / 5.86 oz
Type of cutting edge: Plain
Blade type: Drop Point, Recurve edge
Lock type: Liner-Lock
Handle material: Aluminum

Directed by: Sharg® - direct importer