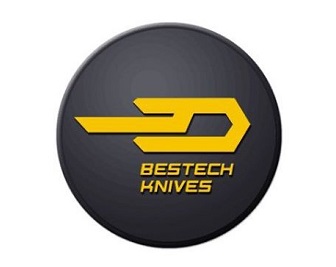 Bestech Knife Bihai Orange G10, Grey DLC Stonewash / Satin 14C28N by Ostap Hel (BG53B-2)
Bihai Orange G10, Grey DLC Stonewash / Satin undersized EDC folding knife by Polish knifemaker Ostap Hel. Aggressive blade modeled after a predator's claws, G10 handle. Extremely lightweight with easy disappearance in your pocket or purse. Always with you
Bihai Orange G10, Grey DLC Stonewash / Satin undersized EDC folding knife by Polish knife maker Ostap Hel. Aggressive blade modeled after the claws of a predator, G10 handle. Extremely lightweight with easy disappearance in your pocket or purse. Always with you!
Ostap Hel - a talented Polish knifemaker and designer. His designs are based on the fundamentals of geometry, smooth transitions and the concept of "golden proportion". He is not afraid to experiment with new shapes and ideas to suit the unique style and production capabilities of the company he designs for.
14C28N - a martensitic chromium stainless steel - is the latest development in the range of knife steels produced by Sandvik's Swedish mills. An optimized chemical composition with a unique combination provides superior quality, excellent edge performance, high hardness and corrosion resistance. By reducing the amount of carbon 0.62% (C) and increasing the chromium content 14.0% (Cr), as well as adding nitrogen 0.11% (N), corrosion resistance has been significantly improved. Considered an improved version of 13C26 steel. Unbeatable in the price/quality category!
Blade - resembling the claw of a bird of prey, hawkbill type, with a striking Two Tone finish, satin cut, the rest of the blade is Stonewashed finished and gray coated. The gently curved cutting edge converges toward the needle-sharp tip of the knife. The small thickness of the blade combined with a high flat grind (Flat Grind) gives excellent cutting properties combined with high durability. Ceramic ball bearings support the smooth opening of the blade, which can be opened with a front flipper. As a result, it can be easily used by right- and left-handed people. We can also open the knife using the oval opening in the blade (thumb hole). To maintain full control over the blade, the back of the wedge is covered with an upper jimping, notched thumb rest. The whole thing is locked by a simple and proven Liner Lock.
Handle - grips made of orange G10 (pressure-pressed fiberglass with synthetic resin) are bolted to a black backspacer, also made of G10. Contoured covers eliminate sharp edges for a comfortable and secure grip. The simple, secure design gives assurance of many years of use. Single-position (right) steel clip allows the knife to be carried in tip-up (tip up) position.
Technical data:
Product number: BG53B-2
Product name: Bihai Orange G10, Grey DLC Stonewash / Satin
Overall length: 133.0 mm / 5.24"
Blade length: 54.5 mm / 2.15"
Blade thickness: 3.0 mm / 0.12"
Handle length: n.d.
Handle thickness: n.d.
Weight: 52.0 g / 1.83 oz
Blade material: Sandvik 14C28N
Blade hardness: 59-61 HRC
Blade grind: Flat
Blade finish: Two Tone Satin / Grey DLC Stonewash
Handle material: G10
Handle finish color: Orange
Backspacer material: G10
Backspacer color: Black
Clip: Right, Tip-Up
Clip material: Stainless Steel
Pivot mechanism: Caged Ceramic Ball Bearing.
Locking mechanism: Liner Lock
Opening method: Manual, front flipper, thumb hole
Additional accessories: None
Designer: Ostap Hel
Brand: Bestech
Manufacturer: Bestech Knives
Country of origin: P.R.C
Developed by: the Sharg® company