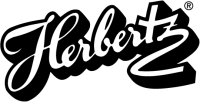 Compass Cartographic Herbertz Solingen (702800)
A cartographic compass with a bearing compass function is a reliable tool that enables orientation and navigation in terrain.
The compass is equipped with a floating dial with a diameter of 50 mm. It is ideal for use during hiking and navigation in various conditions. The compass features a folding design, which makes it easy to carry and store. Additionally, the yellow string is a practical addition, allowing for convenient carrying of the compass.
The compass scale is available in various units, such as 1:25000, 1:63360 miles, 1:24000 miles, inches, and centimeters. This ensures precise readings and distance measurement on maps of different scales, which is extremely useful in cartography and terrain orientation.
A compass with a bearing compass function is an indispensable tool for individuals who require accurate navigation during travels, hikes, or other outdoor activities.
Created by: Sharg® Company - direct importer
.More
Discover Infinite Possibilities – From Shooting to Outdoor Adventures!
Promotion Duration: December 1 - 6, 2023
---
Start Shopping and Grab Amazing Discounts!
Welcome to Sharg.pl, where your passions meet unbeatable deals! Our special "MORE, THE CHEAPER" promotion offers exclusive discounts on a wide range of products. Whether it's shooting, airguns, self-defense, tools, outdoor, indoor, or clothing and footwear – we have everything you need!
How It Works?
Buy 2 products and get 10% off
Buy 3 products and get 15% off
Buy 4 or more products and grab 20% off
Why Take Advantage of Our Offer?
Savings: More items in your cart, bigger discount on your purchases.
Choice: We offer a wide range of products catering to every enthusiast's needs.
Flexibility: The promotion allows for multiple uses - buy and save as many times as you want during the campaign.
Hassle-Free Returns: We are confident in the quality of our products, but if you change your mind, the return process is simple and transparent.
Don't Miss Out!
The promotion is time-limited and cannot be combined with other offers. Start your shopping now to take advantage of this exceptional opportunity. Remember, "MORE, THE CHEAPER" at Sharg.pl lasts only from December 1 to 6, 2023!