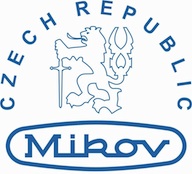 Mikov Rover Hunting Bowie Knife (382-NH-1)
CLASSIC HUNTING KNIFE BOWIE nóż myśliwski ze stałą klingą ze stali 425 o konstrukcji full tang firmy Mikov. Wytrzymały, bardzo ostry idealny dla miłośników myślistwa. Chętnie nabywany przez myśliwych, kolekcjonerów, miłośników outdooru w tym survivalu...
CLASSIC BOWIE HUNTING KNIFE, klasyczny nóż myśliwski ze stałą klingą czeskiej firmy Mikov z Mikulasovic. Od 1794 roku region ten znany jest z produkcji noży, tym samym zyskując sobie przydomek "czeskiego Solingen". Wytrzymały, bardzo ostry nóż o konstrukcji full tang, idealny dla miłośników myślistwa. Ten oryginalny nóż chętnie nabywany jest przez myśliwych, kolekcjonerów oraz miłośników outdooru w tym survivalu.
Głownia - o profilu Bowie, grubości 3 mm wykonana ze stali nierdzewnej 425 o dużej odporności na korozję. Klinga hartowana w przedziale 55-57 HRC. Nierefleksyjna powłoka Satin Finish (poł-mat) eliminuje odblaski. Ostrze typu Plain, (gładkie) wyprowadzono szlifem płaskim (Flat grind) zapewniającym dobre właściwości tnące. U nasady głowni metalowy jelec chroniący dłoń przed zsunięciem się podczas pracy. 
Rękojeść - odporne na wilgoć okładziny imitujące poroże jelenia wykonane z utwardzanego plastyku nadają ekskluzywny wygląd oraz zapewniają wygodny, pewny chwyt. Ergonomiczny kształt okładzin zwiększa bezpieczeństwo użytkowania, zapobiegając zsunięciu się dłoni podczas pracy. Rękojeść zakończona głowicą wykonaną z metalu.
Etui - skórzane w kolorze brązowym, zapinane na zatrzask z wytłoczonym logiem firmy Mikov. Mocowanie do pasa lub oporządzenia umożliwia noszenie noża w pochwie w pozycji pionowej. 
Dane techniczne:
Numer produktu: 382-NH-1
Nazwa: Classic Bowie Hunting Knife
Rodzaj stali: 425
Twardość głowni wg Rockwella: 55-57 HRC
Długość głowni: 130 mm / 5.11"
Szerokość głowni: 35 mm / 1.38"
Grubość głowni: 3 mm / 0.12"
Długość całkowita: 235 mm / 9.25"
Długość rękojeści: 106 mm / 4.17"
Waga: 141 g / 4.97 oz
Ostrze: Plain
Typ głowni: Bowie
Rodzaj rękojeści: Imitacja rogu jelenia
Etui: Skórzane
Producent: Mikov s.r.o., Czechy
Opracowanie: firma Sharg® bezpośredni importer
.More
Discover Infinite Possibilities – From Shooting to Outdoor Adventures!
Promotion Duration: December 1 - 6, 2023
---
Start Shopping and Grab Amazing Discounts!
Welcome to Sharg.pl, where your passions meet unbeatable deals! Our special "MORE, THE CHEAPER" promotion offers exclusive discounts on a wide range of products. Whether it's shooting, airguns, self-defense, tools, outdoor, indoor, or clothing and footwear – we have everything you need!
How It Works?
Buy 2 products and get 10% off
Buy 3 products and get 15% off
Buy 4 or more products and grab 20% off
Why Take Advantage of Our Offer?
Savings: More items in your cart, bigger discount on your purchases.
Choice: We offer a wide range of products catering to every enthusiast's needs.
Flexibility: The promotion allows for multiple uses - buy and save as many times as you want during the campaign.
Hassle-Free Returns: We are confident in the quality of our products, but if you change your mind, the return process is simple and transparent.
Don't Miss Out!
The promotion is time-limited and cannot be combined with other offers. Start your shopping now to take advantage of this exceptional opportunity. Remember, "MORE, THE CHEAPER" at Sharg.pl lasts only from December 1 to 6, 2023!