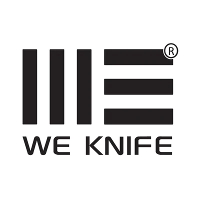 WE Knife Navo Nebula Fat Carbon Fiber, Hand Rubbed Satin CPM 20CV by Ostap Hel (WE22026-4)
Navo Nebula Fat Carbon Fiber, Hand Rubbed Satin, an elegant EDC folding knife designed by Polish knifemaker, Ostap Hel. Easy to carry, excellent 20CV blade steel, Handle made of pleasant to the touch Carbon, incredible workmanship WE Knife!
Navo Nebula Fat Carbon Fiber, Hand Rubbed Satin, an elegant EDC folding knife designed by Polish knifemaker, Ostap Hel. Easy to carry, excellent 20CV blade steel, Handle made of pleasant to the touch Carbon, incredible workmanship WE Knife!
Nebula Carbon Fiber - the latest design from Fat Carbon, a company specializing in manufacturing carbon fiber grips for knife handles! The unique design is inspired by the beauty and mystery of a distant galaxy and the nebula that contains it, the Veil Nebula <ang. Veil Nebula>. A remnant of a supernova, it serves as the inspiration for this product, which boasts an aesthetically pleasing appearance throughout its thickness. The Nebula's pattern is consistent throughout the thickness of the wafer, allowing for a breathtaking rendering on each knife handle.
Ostap Hel - a talented Polish knifemaker and designer. His designs are based on the fundamentals of geometry, smooth transitions and the concept of "golden ratio." He is not afraid to experiment with new shapes and ideas to suit the unique style and production capabilities of the company he designs for.
CPM 20CV - one of the best tool steels, a premium American martensitic stainless steel. Produced by US Crucible Industries using the particle metallurgy / Crucible® Particle Metallurgy (CPM) method. The CPM process creates a very homogeneous, high-quality steel with excellent dimensional stability, grindability and ductility compared to steels produced by conventional methods. Designed to provide better wear resistance while maintaining corrosion resistance at the highest level. This super steel is comparable to Bohler's M390 steel or Carpenter's CTS-204P. According to some knife manufacturers, 20CV is the best of these three steels in terms of edge retention. It consists of 19.0% carbon (C), 20.0% chromium (Cr), 4.0% vanadium (V), 1.0% molybdenum (Mo) and 0.6% tungsten (W). The high percentage of chromium with a touch of molybdenum makes 20CV one of the best high-end corrosion-resistant steels.
Blade - drop point type, finished by hand with an elegant Satin method. The fine belly extends the length of the cutting edge in relation to the length of the blade converging towards the needle-sharp tip of the knife. The thickness of the blade provides the perfect balance between strength and cutting properties. The high, flat grind gives excellent cutting edge geometry and extreme cutting performance. Ceramic ball bearings support the opening of the blade with a quick flipper (index-finger flipper). On the back you will find a perfectly made "jimping", a notch on which you can put your finger improving the grip and control of the knife during use. The whole thing is locked with a modern liner lock.
Handle - grips made of Nebula Fat Carbon Fiber (colored carbon fiber compressed under pressure with synthetic resin) attached to 6AL4V titanium liners. Chamfered edges of the covers eliminate sharp edges. The grips are screwed to an intricately machined titanium backspacer, giving assurance of many years of use. The pivot axis is decorated with a stylized WE Knife brand logo. A two-position (right/left) titanium deep-carry clip allows you to carry the knife discreetly in your pocket in the tip-up (blade tip up) position. On the back of the Handle a lanyard hole, hidden in the backspacer, a place for a decorative or safety line.
Case - included zippered soft nylon case with manufacturer's logo for safe storage and transportation of the folder.
Technical data:
Product number: WE22026-4
Product name: Navo Nebula Fat Carbon Fiber, Hand Rubbed Satin
Overall length: 195.0 mm / 7.68"
Blade length: 82.6 mm / 3.25"
Blade thickness: 2.6 mm / 0.1"
Handle length: 112.4 mm / 4.43"
Handle Thickness: 12.0 mm / 0.47"
Weight: 80.7 g / 2.85 oz
Blade material: CPM 20CV
Blade hardness: 58-60 HRC
Blade grind: Flat
Blade Finish: Hand Rubbed Satin
Handle material: Nebula Fat Carbon Fiber.
Handle finish color: Multicolored
Backspacer material: 6AL4V Titanium
Backspacer Color: Gray
Clip: Right / Left, Tip-Up
Clip material: Titanium 6AL4V
Pivot Mechanism: Caged Ceramic Ball Bearing.
Locking mechanism: Liner Lock
Opening method: Manual, flipper
Additional accessories: Pouch
Designer: Ostap Hel
Brand: WeKnife
Manufacturer: We Knife Co. Ltd.
Country of origin: P.R.C.
Developed by: the Sharg® company
.More
Discover Infinite Possibilities – From Shooting to Outdoor Adventures!
Promotion Duration: December 1 - 6, 2023
---
Start Shopping and Grab Amazing Discounts!
Welcome to Sharg.pl, where your passions meet unbeatable deals! Our special "MORE, THE CHEAPER" promotion offers exclusive discounts on a wide range of products. Whether it's shooting, airguns, self-defense, tools, outdoor, indoor, or clothing and footwear – we have everything you need!
How It Works?
Buy 2 products and get 10% off
Buy 3 products and get 15% off
Buy 4 or more products and grab 20% off
Why Take Advantage of Our Offer?
Savings: More items in your cart, bigger discount on your purchases.
Choice: We offer a wide range of products catering to every enthusiast's needs.
Flexibility: The promotion allows for multiple uses - buy and save as many times as you want during the campaign.
Hassle-Free Returns: We are confident in the quality of our products, but if you change your mind, the return process is simple and transparent.
Don't Miss Out!
The promotion is time-limited and cannot be combined with other offers. Start your shopping now to take advantage of this exceptional opportunity. Remember, "MORE, THE CHEAPER" at Sharg.pl lasts only from December 1 to 6, 2023!