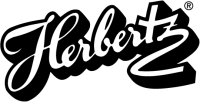 Herbertz Knife Grey Titanium, Titanium Coating 440C (308812)
308812 Gray Titanium, Titanium Coating, large EDC folding knife from Herbertz. Handle in titanium, proven 440C steel, secure frame lock. The perfect everyday companion, at an even better price!
308812 Grey Titanium, Titanium Coating, a large, heavily built folding knife from Herbertz. Handle in titanium, proven 440C steel, secure frame lock. The perfect everyday companion, at an even better price!
AISI 440C (American Iron and Steel Institute) martensitic alloy stainless steel with a high content of 1.10% carbon (C) and 16.0% chromium (Cr) and impressive corrosion resistance. It is characterised by a hardness in the 57-59 HRC range. The high carbon content results in the formation of chromium carbide compounds, providing excellent wear resistance and edge retention after hardening. Due to its high hardness, the steel is suitable for the manufacture of cutting tools for knives and scissors and medical instruments.
Blade - Drop point type coated with a grey titanium protective coating. The small thickness of the blade combined with the high, flat grind (Flat Grind) gives excellent cutting edge geometry and extreme cutting performance. Ball bearings support the opening of the blade with a quick flipper (index-finger flipper) when opened acting as a stag. The entire blade is locked with the proven and popular frame lock.
Handle - titanium grips. The chamfered edges of the covers eliminate sharp edges and the texture of the grips improves grip security. The solid backspacer to which the grips are attached guarantees the rigidity and strength of the entire construction. The simple, robust construction provides the assurance of many years of use. The single-position (right) deep carry clip allows the knife to be carried discreetly in the pocket in the tip-up position. Above the clip an oval hole for threading a cord.
Technical data:
Product number: 308812
Product name: Herbertz Grey Titanium, Titanium Coating
Overall length: 210.0 mm / 8.27"
Blade length: 90.0 mm / 3.54"
Blade thickness: 3.0 mm / 0.12"
Handle length: 120.0 mm / 4.72"
Handle thickness: n.d.
Weight: 117.0 g / 4.13 oz
Blade material: 440C
Blade hardness: n.d.
Blade grind: Flat
Blade finish: Titanium coating
Handle material: Titanium
Handle finish color: Grey
Backspacer material: Titanium
Backspacer colour: Grey
Clip: Right, Tip-Up
Clip material: Titanium
Pivot mechanism: Ball bearing
Locking mechanism: Frame Lock
Opening method: Manual, flipper
Additional accessories: None
Designer: Herbertz
Brand: Herbertz
Manufacturer: C. Jul. Herbertz GmbH, Solingen
Country of origin: P.R.C.
Development: Sharg® company
.More
Discover Infinite Possibilities – From Shooting to Outdoor Adventures!
Promotion Duration: December 1 - 6, 2023
---
Start Shopping and Grab Amazing Discounts!
Welcome to Sharg.pl, where your passions meet unbeatable deals! Our special "MORE, THE CHEAPER" promotion offers exclusive discounts on a wide range of products. Whether it's shooting, airguns, self-defense, tools, outdoor, indoor, or clothing and footwear – we have everything you need!
How It Works?
Buy 2 products and get 10% off
Buy 3 products and get 15% off
Buy 4 or more products and grab 20% off
Why Take Advantage of Our Offer?
Savings: More items in your cart, bigger discount on your purchases.
Choice: We offer a wide range of products catering to every enthusiast's needs.
Flexibility: The promotion allows for multiple uses - buy and save as many times as you want during the campaign.
Hassle-Free Returns: We are confident in the quality of our products, but if you change your mind, the return process is simple and transparent.
Don't Miss Out!
The promotion is time-limited and cannot be combined with other offers. Start your shopping now to take advantage of this exceptional opportunity. Remember, "MORE, THE CHEAPER" at Sharg.pl lasts only from December 1 to 6, 2023!