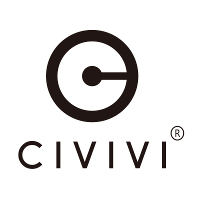 Civivi Knife Qubit Pink Aluminum, Satin 14C28N (C22030E-5)
Qubit Pink Aluminum, Satin universal folding knife from E.D.C. 14C28N stainless steel drop point blade. Ergonomic aluminum handle. Qubit has a chance to become one of the best EDCs in its price class!
Qubit Pink Aluminum, Satin all-purpose folding knife designed for easy carrying that meets all the utility requirements of an E.D.C. knife. Symmetrical drop point blade in Sandvik 14C28N stainless steel. Button Lock for push-button gravity opening of the blade, and an ergonomic Handle with naturally extended finger guard and reversible clip. The Qubit is poised to become one of the best EDCs in its price class.
Civivi - a sub-brand of WE Knife, a company that produces knives of the highest global quality. Production takes place on the same production lines as WE, so the highest standard of assembly is maintained.
14C28N - a martensitic chromium stainless steel is the latest development in the range of knife steels produced by Sandvik's Swedish mills. An optimized chemical composition with a unique combination provides superior quality, excellent edge performance, high hardness and corrosion resistance. By reducing the amount of carbon 0.62% (C) and increasing the chromium content 14.0% (Cr), as well as adding nitrogen 0.11% (N), corrosion resistance has been significantly improved. Considered an improved version of 13C26 steel. Unbeatable in the price / quality category!
Blade - Drop Point type with a clearly marked belly with an elegant Satin finish. The small thickness of the blade combined with a high flat grind (Flat Grind) gives excellent cutting edge geometry and extreme cutting performance. Ceramic ball bearings support the smooth operation of the opening mechanism of the wedge, which can be opened by gravity with the release button on one of the Handle or with a pin in the wedge (thumb stud). On the back of the upper jimping wedge, a notched thumb rest. The whole thing is locked with a solid button lock. Under the lock button there is a resisting spring, which prevents accidental release of the lock.
Handle - in pink color. Made of polished aluminum, whose beveled edges of the covers eliminate sharp edges for comfort, and the fore finger groove made on the front improves grip security. The open-backed design, fixed with steel spacer sleeves, reduces weight and facilitates cleaning. The pivot axis is decorated with a stylized Civivi brand logo. A two-position, right/left deep carry clip allows you to carry the knife discreetly in your pocket in tip-up position (blade tip up).
Case - the knife is packed in a zippered soft nylon case with the brand's logo. It is used for safe storage and transportation of the folder.
Technical data:
Product number: C22030E-5
Product name: Qubit Pink Aluminum, Satin
Overall length: 182.6 mm / 7.19"
Blade length: 75.7 mm / 2.98"
Blade thickness: 2.3 mm / 0.1"
Handle length: 106.9 mm / 4.21"
Handle thickness: 11.3 mm / 0.44"
Weight: 80.0 g / 2.82 oz
Blade material: Sandvik 14C28N
Blade hardness: 58-60 HRC
Blade grind: Flat
Blade finish: Satin
Handle material: Aluminum
Handle finish color: Pink
Backspacer material: Stainless Steel (spacer sleeves)
Backspacer color: Gray
Clip: Right/Left, Tip-Up
Clip material: Stainless Steel
Pivot mechanism: Caged Ceramic Ball Bearing.
Locking mechanism: Button Lock
Opening method: Manual, dual thumb stud
Additional accessories: Pouch
Designer: Civivi
Brand: Civivi Knife
Manufacturer: WeKnife Co., Ltd.
Country of origin: P.R.C.
Developed by: the Sharg® company.