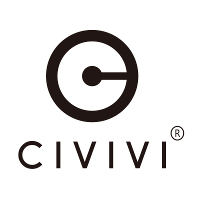 Civivi Knife Elementum Wharncliffe Green Canvas Micarta, Black Hand Rubbed Damascus (C18062AF-DS1)
Elementum Wharncliffe Green Canvas Micarta, Black Hand Rubbed Damascus new model in the series that won the Best Buy of TheYear 2021 knife of the year award at the Blade Show. Flipper, Wharncliffe blade made of Damascus. Excellent design at a great price!
Elementum Wharncliffe Green Canvas Micarta, Black Hand Rubbed Damascus Spending more and more time away from home, small folding knives ideal for everyday carry seem to be of particular interest. In line with this trend is the Elementum series, which gained recognition at the Blade Show knife fair by winning the Best Buy of The Year 2021 award. Another member of the family is the Elementum Wharncliffe.
Civivi - a sub-brand of WE Knife, a company that produces knives of the highest global quality. Production takes place on the same production lines as WE, so the highest standard of assembly is maintained.
Black Damascus - a damascus stainless steel blade with a unique pattern. The blade, consisting of two different types of steel, was forged and assembled together in different ways obtaining this amazing pattern. It is characterized by high hardness in the range of 58-60 HRC.
Blade - Wharncliffe type, finished by hand using Black Hand Rubbed method. The straight cutting edge converges towards the needle-sharp tip of the knife. The small thickness of the blade combined with a high concave grind (Hollow Grind) gives excellent cutting properties combined with high durability. Ball bearing ceramic supports the smooth operation of the blade's opening mechanism, which can be opened with a quick flipper flipper (index-finger flipper). When opened, the flipper forms a mini-guard to prevent the hand from slipping on the blade. We can also open the knife using the dual thumb studs in the wedge (dual thumb studs). On the back of the upper jimping wedge, a notched thumb rest. Liner lock mechanism.
Handle - Canvas Micarta plastic grips, textured in an intricate "3D cube" pattern (Grabby Canvas Micarta) for improved grip security. All attached to steel liners. In practice, this means many years of service without weakening the structure. The so-called open-backed design without the typical backspacer, attached to each other with steel spacers for easy cleaning in the field. The pivot axis is decorated with a stylized Civivi brand logo. A right-side metal deep-carry clip allows you to carry the knife discreetly in your pocket in tip-up (blade up) position. Above the clip a lanyard hole, an oval hole for a cord.
Case - the knife is packed in a zippered nylon soft pouch with the brand's logo for safe carrying and storage of the folder.
Technical data:
Product number: C18062AF-DS1
Name: Elementum Wharncliffe Green Canvas Micarta, Hand Rubbed Damascus
Overall length: 177.9 mm / 7.0"
Blade length: 75.5 mm / 2.97"
Blade thickness: 3.0 mm / 0.12"
Handle length: 102.4 mm / 4.03"
Handle thickness: 11.0 mm / 0.43"
Weight: 77.3 g / 2.73 oz
Blade material: Damascus
Blade hardness: 58-60 HRC
Blade grind: Hollow
Blade finish: Black Hand Rubbed
Handle material: Canvas Micarta
Handle finish color: Green
Liner material: Stainless Steel
Color of liners: Black
Clip: Right, Tip-Up
Clip material: Stainless Steel
Pivot mechanism: Caged Ceramic Ball Bearing.
Locking mechanism: Liner Lock
Opening method: Manual, flipper
Additional accessories: Pouch
Designer: Civivi
Brand: Civivi Knife
Manufacturer: WeKnife Co., Ltd.
Country of Origin: P.R.C
Developed by: the Sharg® company