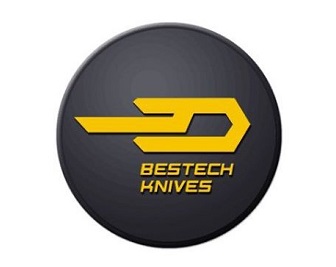 Bestech Knife Cetus Bronze Black Titanium / Carbon Fiber, Black PVD / Satin M390 by Poltergeistworks (BT2304D)
Bronze Black Titanium / Carbon Fiber, Black PVD / Satin the latest design by Polish designer Jakub Wieczorkiewicz and Bestech Knives. A large, impressive knife with a comfortable titanium handle and excellent M390 tool steel!
Cetus Black Bronze Titanium / Carbon Fiber, Black PVD / Satin the latest design by Polish designer Jakub Wieczorkiewicz and Bestech Knives. A large, striking knife with a comfortable titanium handle and excellent M390 tool steel!
Jakub Wieczorkiewicz (Poltergeist Works) - one of the first Polish knifemakers creating custom folding knives. Simple, sophisticated yet fully usable form is the hallmark of his works.
M390 Microclean® - a martensitic high-performance chrome steel produced by powder metallurgy. Due to its alloy concept, it has extremely high wear resistance and high corrosion resistance. Due to its high wear resistance, it adequately maintains the shape of the edge, so the blade stays sharp for a very long time (requiring minimal maintenance). Another of the advantages is resistance to the formation of "wire" during sharpening. The steel has a high chromium content of 20.0% (Cr) doped with 1.9% carbon (C), vanadium 4.0% (V), and is hardened between 59-61 HRC. This super steel is comparable to Carpenter's CPM 20CV or CTS-204P steels. Manufactured by Böhler Edelstahl in Kapfenberg, Austria.
Bar Lock - a transverse bar that moves horizontally in longitudinal cutouts in the steel side plates of the handle frame. When the knife is opened, the locking bar overlaps the back of the blade from above, preventing its return movement. This beam is pressed down by two springs. Unlocking is done by pulling back the locking bar, the ends of which are accessible through cutouts in the grips on the sides of the Handle grips. In the locked position, the bar presses against the cam surface at the back of the blade, preventing it from opening on its own. The advantages of the Bar Lock are resistance to contamination, practical insensitivity to dynamic loads, ease of operation with both right and left hands, and lightness of operation.
Blade - Tanto type with an elegant Two Tone finish, black PVD-coated slides, the rest horizontally satin-finished. The generous belly extends the length of the cutting edge in relation to the length of the blade converging towards the needle-sharp tip of the knife. A mixed grind is used in this knife, in the rear part it is a high, concave grind for cutting and precision work, the so-called Hollow Ground Primary Bevel. In the front part, we have a Flat Ground tip enhancement grind. Ceramic ball bearings support the opening of the blade with a disk on the back of the blade (thumb disc). The whole is locked with a modern bar lock.
Handle - is two pieces of solid titanium 6AL4V with Copper Foil Carbon Fiber inlays. Chamfered edges of the covers eliminate sharp edges for comfort and improve grip security. Large screws connecting the grips, characteristic of Jacob's designs. The backspacer to which the grips are attached guarantees the rigidity and strength of the entire structure. Simple, solid construction gives you the assurance of many years of use. A single-position, right-handed deep-carry clip allows the knife to be carried in tip-up position, with the tip of the blade upward.
Case - the knife is packed in a zippered nylon soft pouch with the brand's logo for safe carrying and storage of the folder.
Technical data:
Product number: BT2304D
Product name: Cetus Black Bronze Titanium / Carbon Fiber, Black PVD / Satin
Overall length: 228.7 mm / 9.0"
Blade length: 100.1 mm / 3.94"
Blade thickness: 3.8 mm / 0.15"
Handle length: n.d.
Handle thickness: n.d.
Weight: 185.0 g / 6.53 oz
Blade material: M390 Microclean®
Blade hardness: 59-61 HRC
Blade Grind: Mixed, Hollow Grind / Flat Grind
Blade finish: Satin
Handle material: Titanium 6AL4V / Copper Foil Carbon Fiber.
Handle finish color: Black Bronze / Black Copper
Backspacer material: Titanium 6AL4V
Backspacer Color: Black
Clip: Right, Tip-Up
Clip material: Titanium 6AL4V
Pivot mechanism: Caged Ceramic Ball Bearing.
Locking mechanism: Bar Lock
Opening method: Manual, thumb disc
Additional accessories: Pouch
Designer: Poltergeistworks (Jakub Wieczorkiewicz)
Brand name: Bestech
Manufacturer: Bestech Knives
Country of origin: P.R.C
Development: the Sharg® company
.More
Discover Infinite Possibilities – From Shooting to Outdoor Adventures!
Promotion Duration: December 1 - 6, 2023
---
Start Shopping and Grab Amazing Discounts!
Welcome to Sharg.pl, where your passions meet unbeatable deals! Our special "MORE, THE CHEAPER" promotion offers exclusive discounts on a wide range of products. Whether it's shooting, airguns, self-defense, tools, outdoor, indoor, or clothing and footwear – we have everything you need!
How It Works?
Buy 2 products and get 10% off
Buy 3 products and get 15% off
Buy 4 or more products and grab 20% off
Why Take Advantage of Our Offer?
Savings: More items in your cart, bigger discount on your purchases.
Choice: We offer a wide range of products catering to every enthusiast's needs.
Flexibility: The promotion allows for multiple uses - buy and save as many times as you want during the campaign.
Hassle-Free Returns: We are confident in the quality of our products, but if you change your mind, the return process is simple and transparent.
Don't Miss Out!
The promotion is time-limited and cannot be combined with other offers. Start your shopping now to take advantage of this exceptional opportunity. Remember, "MORE, THE CHEAPER" at Sharg.pl lasts only from December 1 to 6, 2023!