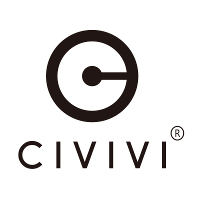 Civivi Knife Button Lock Elementum II Polished Ultem, Satin Nitro-V (C18062P-7)
Button Lock Elementum II Polished Ultem, Satin, is the original Elementum, enhanced with an intuitive button lock and superior Nitro-V steel. And all in a compact size. Winners of the 2021 Best Buy of The Year award at the Blade Show.
Button Lock Elementum II Polished Ultem, Satin, is the original Elementum, enhanced with an intuitive button lock and superior Nitro-V steel. And all in a compact size. Winners of the Best Buy of The Year 2021 award at the Blade Show.
Civivi - a sub-brand of WE Knife, a company that produces knives of the highest global quality. Production takes place on the same production lines as WE, so the highest assembly standards are maintained.
Nitro-V stainless chrome-based martensitic knife steel introduced by New Jersey Steel Baron (NJSB). The manufacturer used the existing superior AEB-L knife steel and upgraded it with nitrogen and vanadium to improve edge performance and achieve high hardness and extreme corrosion resistance, especially crucial in the marine industry and humid environments. Nitro V can be used in diving knives because of its resistance to staining and corrosion. The recommended working hardness is between 58-62HRC, and it has very good impact strength compared to other steels. It is harder than stainless powder steels such as M390, Elmax and S35VN. Therefore, Nitro-V will be a good fit for knives that require good strength.
Blade - drop point type with an elegant Satin finish. The generous belly extends the length of the cutting edge relative to the length of the blade converging towards the needle-sharp tip of the knife. The small thickness of the blade combined with a high concave grind (Hollow Grind) gives excellent cutting properties combined with high durability. Ceramic ball bearings support the smooth operation of the blade's opening mechanism, which can be opened with a release button located on one of the Handle or a quick flipper flipper. When opened, the flipper forms a mini-guard to prevent the hand from slipping on the blade. A section of the back of the blade is covered with an upper jimping, notched thumb rest for easy control of the knife. The whole thing is locked with a solid button lock. Under the lock button is a spring, providing enough resistance to avoid accidental opening.
ULTEM™ - a plastic belonging to the Polyethermoids family or simply PEI. This material is primarily characterized by high mechanical and impact strength with a very high strength-to-weight ratio. It is also characterized by high thermal resistance (180⁰C) and high chemical resistance to all kinds of solvents (synthetic and natural), lubricants or other chemicals. Adding to this total insensitivity to weather conditions, we get an ideal material for knife handles.
Handle grips made of polished, transparent Ultem™ plastic. All attached to stainless steel liners. Simple, solid construction gives the assurance of many years of use. Open-backed design fixed with steel spacer sleeves reduces weight and facilitates cleaning. The pivot axis is decorated with a stylized Civivi brand logo. The metal one-sided (right) deep-carry clip allows you to carry the knife discreetly in your pocket in tip-up position (blade tip up).
Case - the knife is packed in a zippered nylon soft pouch with the brand logo for safe carrying and storage of the folder.
Technical data:
Product number: C18062P-7
Product name: Button Lock Elementum II Polished Ultem, Satin
Overall length: 179.4 mm / 7.06"
Blade length: 75.1 mm / 2.96"
Blade thickness: 3.0 mm / 0.12"
Handle length: 104.3 mm / 4.11"
Handle thickness: 13.0 mm / 0.51"
Weight: 80.6 g / 2.84 oz
Blade material: Nitro-V
Blade hardness: 58-60 HRC
Blade grind: Hollow
Blade finish: Satin
Handle material: ULTEM™
Handle finish color: Yellow
Backspacer material: Stainless Steel (spacer sleeves)
Backspacer color: Gray
Clip: Right, Tip-Up
Clip material: Stainless Steel
Pivot mechanism: Caged Ceramic Ball Bearing.
Locking mechanism: Button Lock
Opening method: Manual, flipper, gravity
Additional accessories: Pouch
Designer: Civivi
Brand: Civivi Knife
Manufacturer: WeKnife Co., Ltd.
Country of origin: P.R.C
Developed by: the Sharg® company
.More
Discover Infinite Possibilities – From Shooting to Outdoor Adventures!
Promotion Duration: December 1 - 6, 2023
---
Start Shopping and Grab Amazing Discounts!
Welcome to Sharg.pl, where your passions meet unbeatable deals! Our special "MORE, THE CHEAPER" promotion offers exclusive discounts on a wide range of products. Whether it's shooting, airguns, self-defense, tools, outdoor, indoor, or clothing and footwear – we have everything you need!
How It Works?
Buy 2 products and get 10% off
Buy 3 products and get 15% off
Buy 4 or more products and grab 20% off
Why Take Advantage of Our Offer?
Savings: More items in your cart, bigger discount on your purchases.
Choice: We offer a wide range of products catering to every enthusiast's needs.
Flexibility: The promotion allows for multiple uses - buy and save as many times as you want during the campaign.
Hassle-Free Returns: We are confident in the quality of our products, but if you change your mind, the return process is simple and transparent.
Don't Miss Out!
The promotion is time-limited and cannot be combined with other offers. Start your shopping now to take advantage of this exceptional opportunity. Remember, "MORE, THE CHEAPER" at Sharg.pl lasts only from December 1 to 6, 2023!